Protecting patient privacy
At HealthEngine, we recognise that your health information is sensitive.
We're focused on providing the highest levels of security and privacy to protect your data. That's why we've based our approach to privacy on the pillars of protection, trust and transparency.
Explore the ways we're increasing your account security and what we're doing to protect you and your data.
HealthEngine's Privacy Pillars
Guiding how we approach privacy at HealthEngine
Protection
What you can, and should, expect from us
We're constantly working to improve our security measures and processes, and take data security into consideration with everything we do.
Protecting your privacy is our top priority, which is why our security measures are under constant review to ensure they remain comprehensive, relevant and as responsive as possible.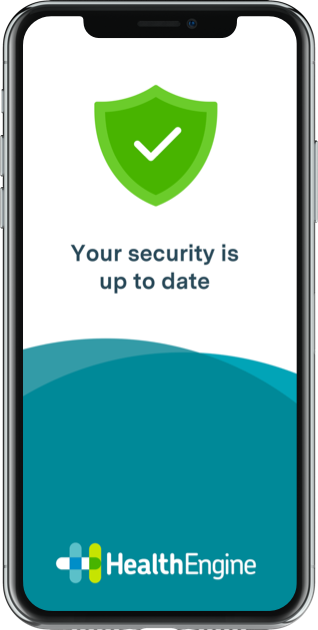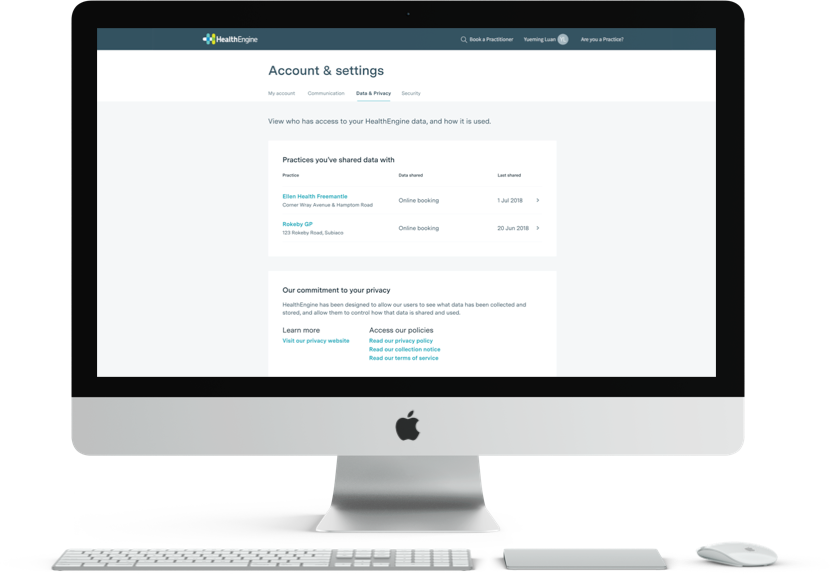 Trust
Know exactly what information we collect, what it's used for, and why
If you book an appointment on HealthEngine whilst being logged into your account, you can see which practices your information is sent to, and when. This information is available in your Data & Privacy settings.
A full copy of our terms of use, privacy policy, and collection notice can be accessed at anytime.
Transparency
Understanding the privacy features we have in place.
Every HealthEngine product includes a privacy summary, explaining how any data you provide will be collected, used, and disclosed.
Look out for this icon whenever you use one of our products. An easy-to-understand explanation of the privacy attributes is available simply by clicking on the icon.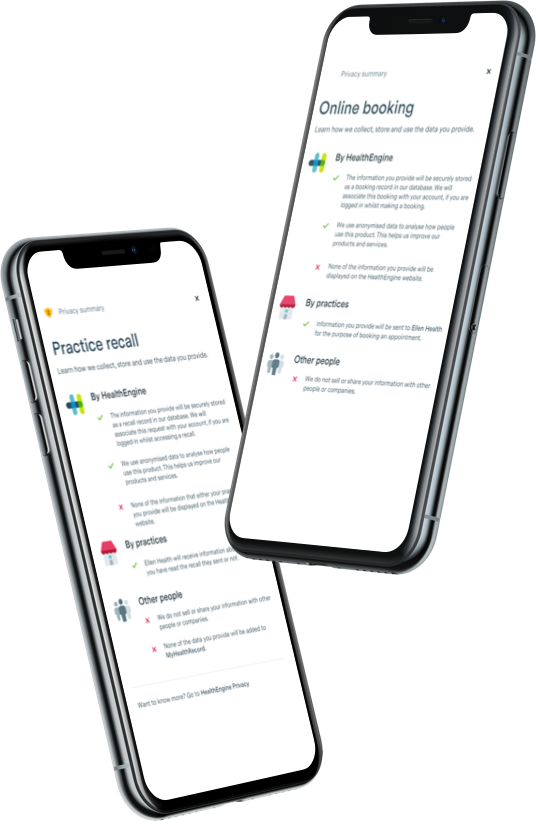 We're passionate about keeping your personal information exactly that. HealthEngine is bound by the Australian Privacy Principles under the Privacy Act 1988 (Cth), and is committed to ensuring compliance with those requirements. But our commitment doesn't stop there.
We have a a dedicated Privacy Officer who is responsible for handling internal and external privacy enquiries, complaints, and access and correction requests, and compulsory staff training and assessments. HealthEngine also undertakes privacy impact assessments for business projects and decisions that involve handling of personal information (such as implementing new technologies) to allow HealthEngine to identify, assess and manage privacy risks across the business, including personal information security risks.
You can rest assured knowing everyone at HealthEngine is committed to protecting and respecting your privacy.
If you have any questions or concerns whatsoever, please don't hesitate to get in touch. Our team is ready and waiting to address any queries you may have.